Nature's Pantry for everyone
Australians young and old, large, or small could better their lives through nutrition.
The way nature intended it to be. Our pantry door is always open.
Our aim is to bring to the market, and provide to you, our hard working, loyal customers, the very best in quality at the most affordable price.
Let customers speak for us
Happy Clients Are Making Long Lasting Positive Health Changes With Nature's Pantry
Laura H

Hydrolyzed Collagen Peptides

Seriously, better than any other collagen powder I've tried, and less than half the cost of others! Such a premium product at a wonderful price.
Renae S

Almond Meal

I put the vanilla collagen powder in my banana cake and I'm now calling myself an absolute genius. Sooooo good. cheers. 10 out of 10!
Leanne M

Quick Collagen Protein Balls

These Quick Mix Protein Balls are delicious! So quick to mix all the prep is done. Awesome as a snack straight after 6am Boot Camp, made in less than 5min.
Alex G

Coconut Milk Powder

I needed an boost to my regular drinks by adding coconut milk, I was delighted at the clean and delicious flavour of coconut milk powder.
Best Products for healthy life
Cleaner more affordable health foods without compromising quality.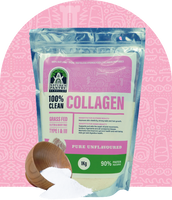 collagen-products
Hydrolyzed Collagen Peptides
This pure and tasteless wonder is great for soft tissue & joint recovery, protein intake at 90% per serve and beauty benefits!
collagen-products
Quick Mix Collagen Protein Balls
This original blend of WPI and collagen peptides make a nutritious and convenient snack - just add water!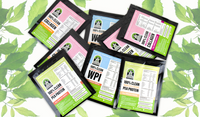 Big Sample Bundle
All 8 Flavoured Samples
All 8 100% clean flavoured samples bundled together for the best way to experience our products.